Achieving Healthcare Payment Accuracy
Technology & Expertise to Prevent & Recover Fraud, Waste, Abuse & Incorrect Payments
Moving upstream in the claims process.
The Alivia Solution Suite
Alivia provides the premier, end-to-end claims connection and data management platform empowering healthcare payers to manage every stage of a claim's lifecycle from a single source of truth data hub to post-payment FWA investigations.
All of your complex claims data is transformed into actionable insights in seconds and minutes, not months and years. Our purpose built platform allows you to be up and running in weeks not months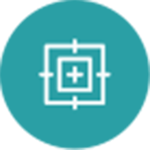 Issues are detected and resolved with precision, ensuring payment integrity. Business value is maximized by leveraging our medical, clinical, and law enforcement experience.
Our tools are user-friendly, easy to configure, customize, and integrate into your environment. Flexible engagement and payment options can be tailored to your specific needs.
of FWA in the US healthcare system every year and over $6B in Canada.
Source: Journal of the American Medical Association (JAMA)
Reduces false positive rate to under 2%."
With the Alivia Analytics platform, what would have taken 20 years was completed in just a few hours."